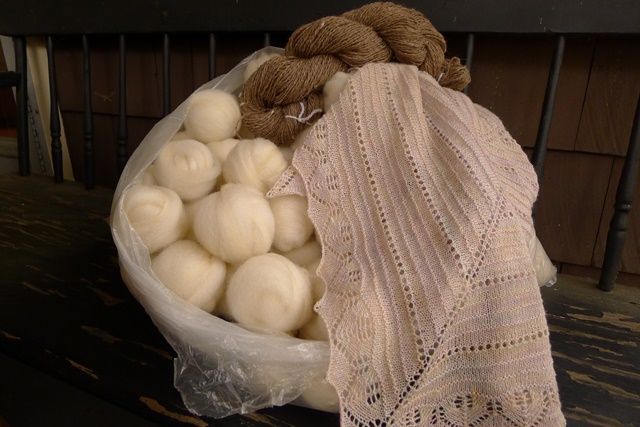 Fiber prep = done.
In total I have 1lb 6 ounces of fiber in 137 little super cute awesome ready to spin (although I may dye them) balls of combed Tunis:
I want to knit with this yarn. Except its under plied. D'oh. I'll probably run it through the wheel again to add a bit more twist. But still it's just super soft and wonderful and it needs to be knit into something amazing. I spun a total of 266 yards.
This shawl was by far the most tedious boring knitting I have tackled in a long time. And it is huge. But despite some doubts I'm really happy with how it turned out. I'm already planning another laceweight shawl from handspun :-)
Now I may go to MDSW and procure more awesomeness.