It's time to start thinking about Bunnies and Easter! Wait a minute, it's still the beginning of February and Easter isn't until April 5th. But if I'm going to sell any bunnies, well then I'd better get started.
I think I'll give myself a goal of making 20 bunnies by the end of the month that I can ship to the library to sell. This may be an unrealistic goal, but hey, that's how I like to roll with my crafts.
First up I'll aim for 10 of these colorful crochet bunnies. Last year I ended up mass producing them. I don't recall exactly what the final total was, but it seems likely to be 20+. I timed it towards the end and it takes about 3 hours per rabbit. But they are pretty mindless so it's not as daunting as it seems.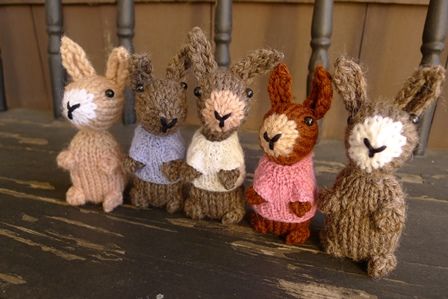 I'd also like to make 5 of these rabbits. Possibly with some sweaters but they do add quite a bit of work so TBD. They are however my favorites.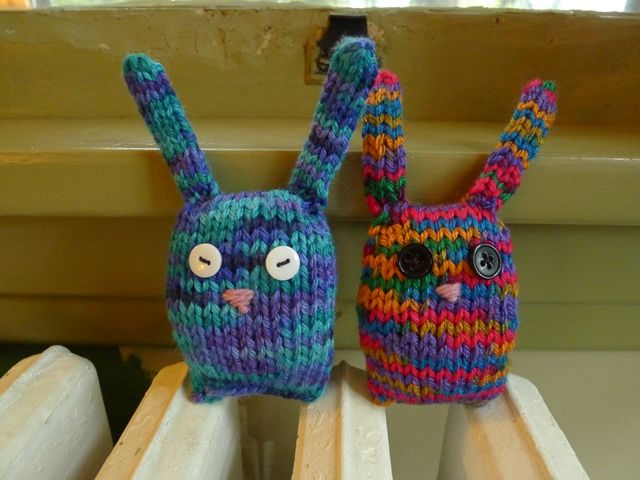 And lastly 5 of these funky little guys. I've never timed how long they take to knit. But I do recall feel like it took longer than I would expect for something so simple. But they're also so much fun!
BONUS RABBIT:
[caption id="" align="alignnone" width="505"]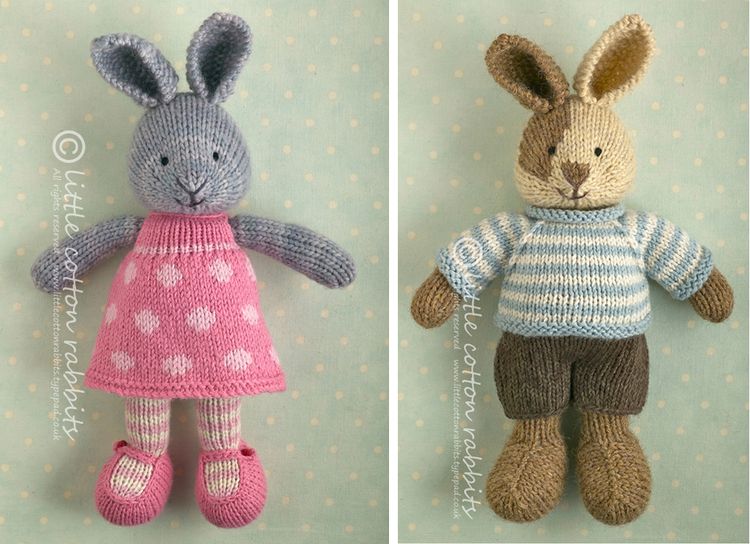 Click on the image to check out her blog.[/caption]
This would most certainly not be a project to sell but I've been itching to make one of these rabbits for quite some time. They are just so adorable. But I have to buy the pattern first. And the designer says they take her like 20 hours. This may or may not happen.
DOUBLE BONUS CHICKENS: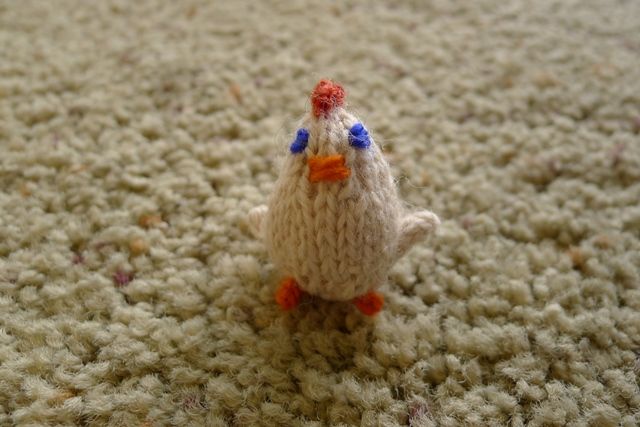 I started some awesome chickens a while back and never finished them. They also seem thematically appropriate. Add them to the list!