I feel like I was starting and working on a ton of things this week. But putting this post together it all seems quite reasonable. Yay.
First up I finished this simple scarf. It is knit from a skein of my own handspun. I loved the colors and was at a loss for what to do with it since it wasn't much yardage. But this pattern worked well to stretch it out into a decent sized scarf.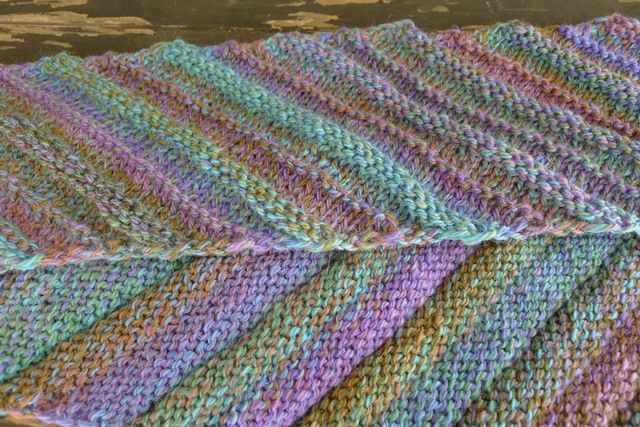 Also on the finished items list was this Knitted Christmas Sheep Ball. The original pattern is named "Sheep Balls" which still amuses me. I've been adjusting some of the construction elements of this pattern however to make it extra awesome. Next week hopefully I'll have my own pattern.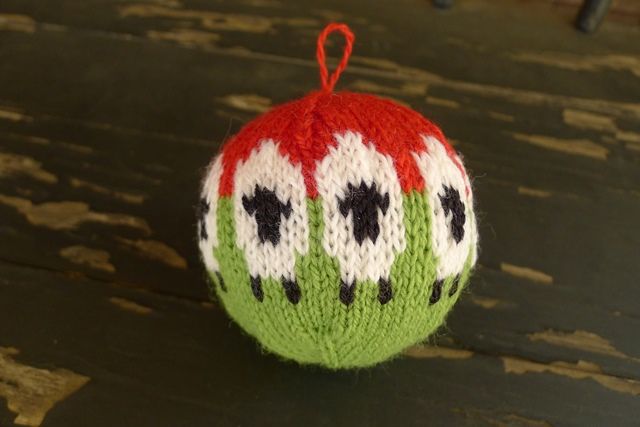 In the land of works-in-progress I made lots of progress on this pair of socks. They were my go-to work lunch project. As this afternoon was taken up by family visiting a few inches have been added since this picture.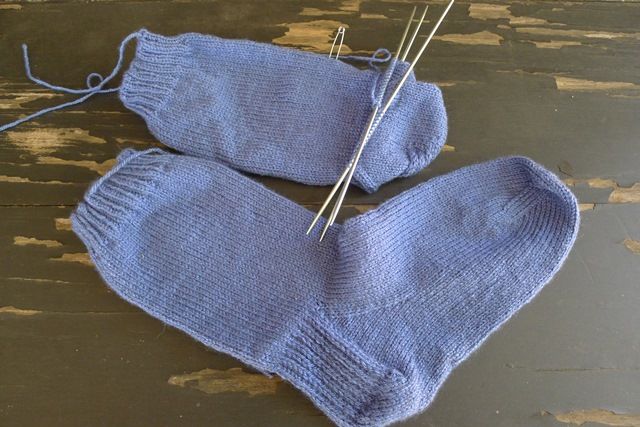 I didn't make a ton of progress on the simple alpaca scarf for Carolyn. But I suspect the way things are going it will be getting more attention this coming week. (Sidenote: my knitting, even with handspun, is really not that uneven but I was working with yarn that I knit up once before and didn't block straight again before re-knitting. It should tidy up with the final blocking.)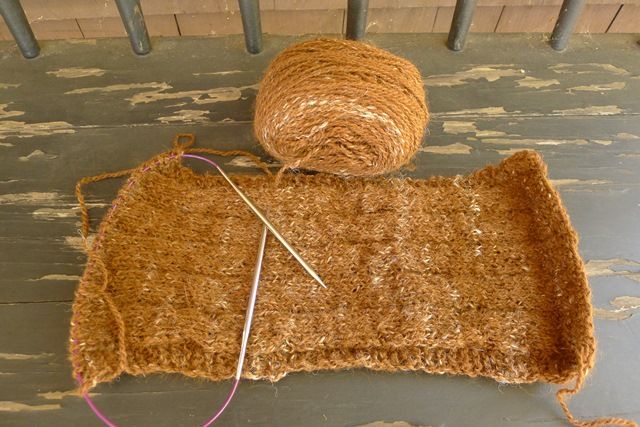 My brown lace shawl did not see much love at all this week. It still requires sitting and diligently knitting while following the pattern which just wasn't in the cards. I'm may also restart and use a different method of working the edges.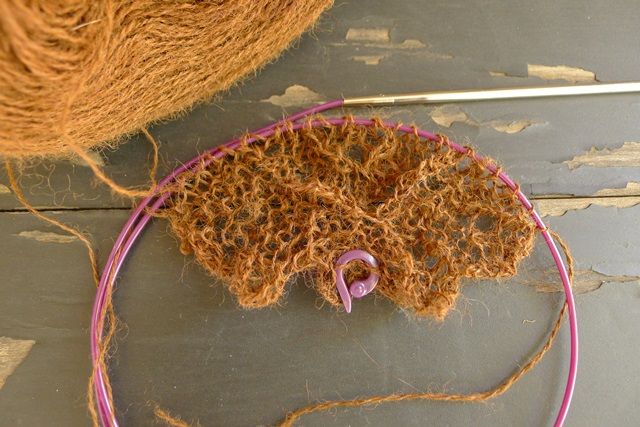 For quite a while now I've been meaning to dye up these last six bits of roving. In fact I think they've been "pre-soaking" in a water/vinegar bath for a few weeks now. I hope the fiber wasn't damaged in doing that. But anyways they are dyed now and will be spun up soonish to join the other bits from my summer spinning. Eventually they will all become something awesome.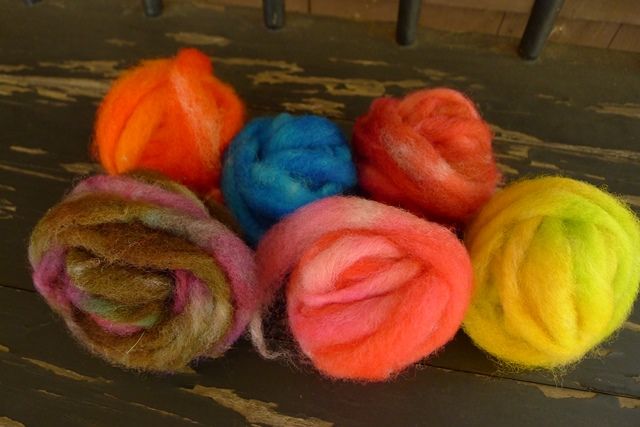 And lastly I've been absolutely itching to knit up another sweater from bulky yarn lately. I had a few different stash options but eventually settled upon using this super weird Ramboullet-X woolen handspun by yours truly yarn with a pattern that I think should be perfect. The finished sweater is almost more jacket like and along with the rustic look it just seems like it is perfect for the upcoming season. Now I just need to knit faster.