TDF Stage 1:
I had decided not to set an alarm for Saturday morning but I woke up about an hour after tour coverage was scheduled to start. I went downstairs and when the streaming feed loaded up I was pleasantly suprised to find that I had tuned in just before the riders rolled off! Surely this was a good omen.
Rather than immediately beginning my spinning however I took care of a bunch of house keeping stuffs online and then taking my pre-tour fiber photos. Plus I also had to bake a pie.
Eventually I started spinning Noah (alpaca) to start. I know from past experience that alpaca that I have prepared this way really will just fly right through  my hands into yarn. It is wonderful and speedy. So I figured this would be a good way to start the TDF and rack up some fast yardage. Alas I didn't have much time with everything else that needed to be done that morning.
At some point I switched over to winding a WIP single off of my favorite trindle in preparation for outside of the house spinning later in the day. Disaster struck when I managed to pop the hook of of my favorite trindle and almost lost it under the couch: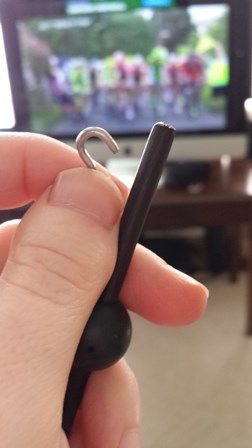 But I figured I was prepared and could fix it: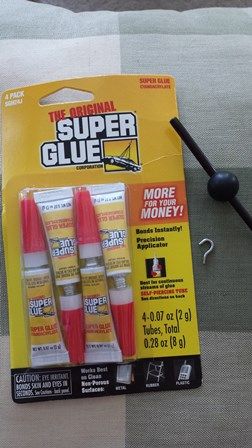 Except that all 4 tubes were old and dried out. Ooops. Luckily I tried just pushing the hook back in and it was still a tight enough fit that all seems to be ok. Disaster averted :-)
The pie came out well. Hooray!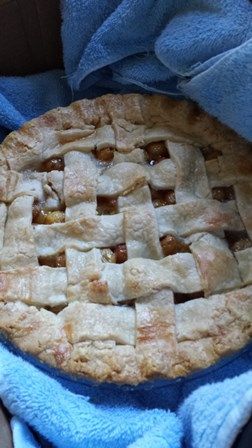 Later it was over to Bran's and then happily he drove his new fancy car and I got to do some car spinning!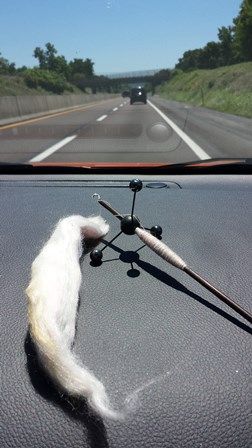 Plus my family puts up with my constant need to be working on projects when everyone is sitting around chatting. And then there was even more spinning on  the drive back home.
In total I spun approximately 0.3 ounces of Noah and .3 ounces of Snapdragon. It feels like a bit of a slow start but it was a busy day. And really that snapdragon is VERY thin so I'll still get lots of yardage out of the smaller amounts.