It's been kind of a crazy week. I got home from the beach. Then went away for work. Then went away to the lake house. So in most ways I feel like I accomplished very little. But actually I did have a good bit of car time that is perfect for powering through some of the less than exciting crafting that was needed.
The sweater has a full body now! Excuse the fact that I managed to block the bottom with my hand/arm. I promise there is a bound off edge there. Next up is sleeves and a collar:
I kept going with the trindles on the pink coopworth. I wound off the cops that were pictured last week so everything here is fresh. Still a good chunk to go: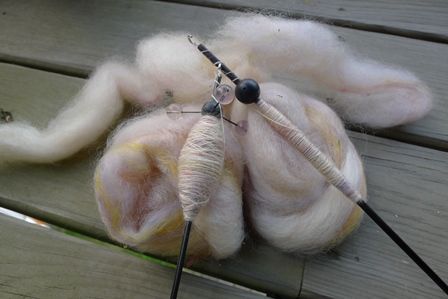 Up on my relaxing weekend I finally finished spinning up all of this blue stuff. I can't believe how full the bobbin is! No wonder it took so long. Next up is spinning all of the green to match then plying: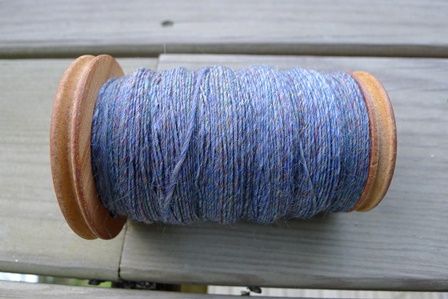 And while I didn't wash any more fiber I did flick open more locks. But I'm too lazy to take a picture. Plus it looks exactly the same as last weeks.
Here's to a slightly more normal next week!