This week I...
Added a few inches to the blue sweater. It feels like its just barely crawling along. But that's what I get for knitting a sweater from laceweight yarn: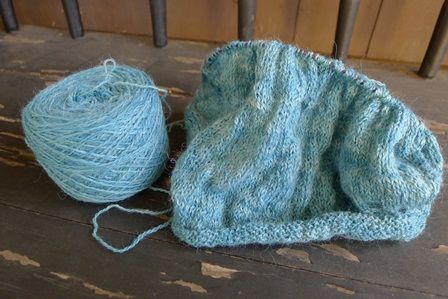 Started a new spinning project: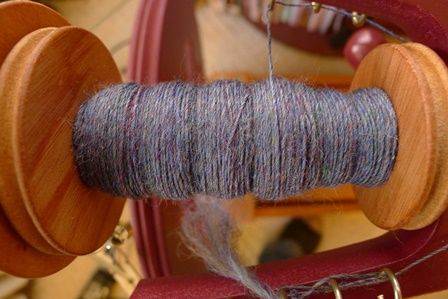 Finished 1.5ish more hedgehogs. 3 down 3 to go. Alas I need to go shopping again as I can't find any eyes and have almost run out of fun fur:
Fixed a hole in my handspun handknit sweater. I'm not sure if the repair looks better here than it does in person or if I'm just being overly critical of my own work: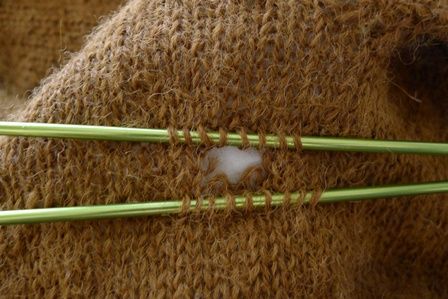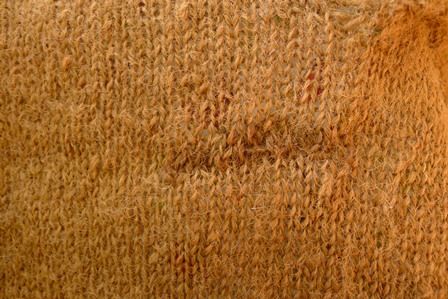 Finished knitting the gradient rectangle and "mounted" the knitting onto cardboard so that I can hang them as wall art. I like it quite a bit and want to make more:
Managed to needlefelt an alpaca from alpaca: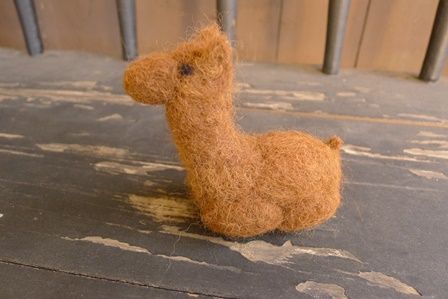 I also rode my bike outside for the first time this year. 20 miles around the greenbelt. This is not actually a craft but I took this pretty picture and really need to get out and exercise more.