A slightly revised version of the gift crafting was accomplished with approximately 2 hours to spare: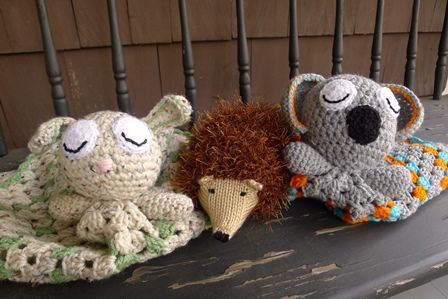 First came the bunny blanket: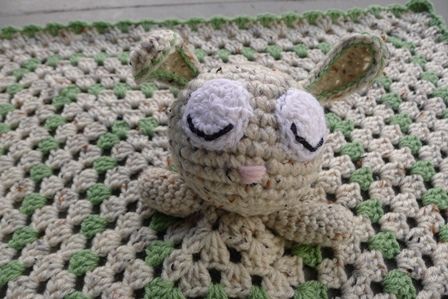 I don't have a pattern for these animal blankets but I've made enough now that the pattern is pretty well established in my head. I may write it up and share it but really there are lots of the same thing already available so perhaps not. The bunnies really are my favorites.
Next came the hedgehog.
Made from this free Purl Soho pattern it really is super simple and amazing. Although it did remind me how much I loath fun-fur. Luckily the prickles are well worth it.
And finally my attempt at a Koala: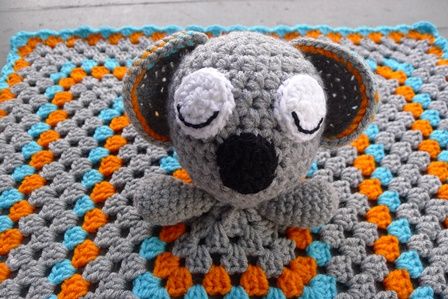 I'm a bit afraid his koala-ness could be a bit in doubt. Luckily the cute factor is still there. And I'm loving the fun colors (which hopefully match the nursery). I totally ran out of grey yarn or the blanket may have been bigger. Except that would have been a problem because I'm totally out of time.
The original plan did include one more item but I'm not at all upset that it didn't happen. A rather disproportional amount of this crafting happened in the last two days. I think what I managed is quite good enough. Yay.
Someone remind me next week not to be quite as ambitious please.



PS: Looking for a baby gift for someone you know? I have some animal blankets in my etsy shop and/or I'd be happy to make something just for you! Send me an email to talk about custom designs :-)