Over the weekend that was supposed to be spent cleaning the house and making bunnies I found myself distracted by eggs.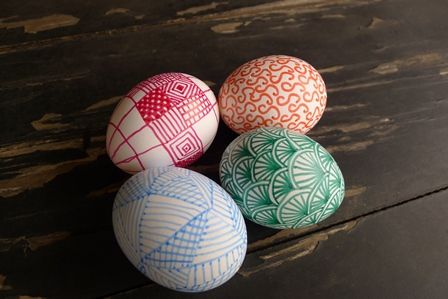 First I was zentangling on some blown eggs. I love doodling and there's something about doing it in 3D that makes it extra amazing. It was addicting and I ended up staying up far too late Saturday night/Sunday morning doing this.
Then on Sunday I stayed more on task but while cleaning the kitchen I set things up and dyed up some fun colors.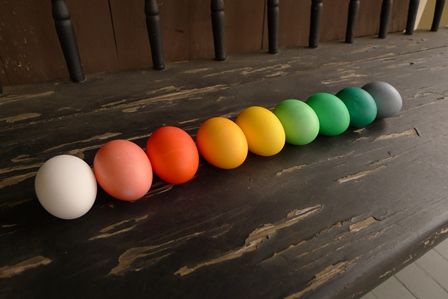 Bunny report (hopefully) tomorrow. Stay tuned!
PS: Many thanks to Bran for most of the eggs. I wanted blown eggs (my preferred version since I don't have to worry about toxicity or ruining my work) but hate wasting food. He often finds that he doesn't make it the whole way through his carton of eggs before buying a new one. So after raiding his fridge I was able to nab around a dozen and a half eggs that I don't feel bad at all about "wasting".