It's time to look back at one of my more recently completed projects:
Sochi
!
As you may be able to guess by the title Sochi was completed during the 2014 Olympics in Sochi Russia. Back during the
2014 London Olympics I went 100% UK
by using yarn that I had spun from British Breeds and then knitting up a hat using a Scottish designers pattern. While the finished project didn't come out perfectly it really ended up being a great memento of the games.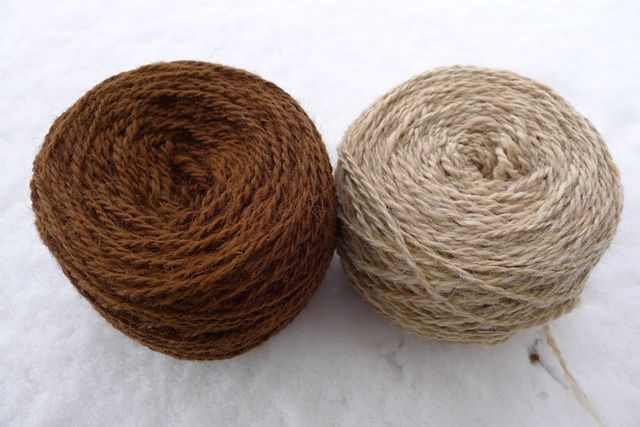 With this in mind I wanted to do something similar for the Russian games but I was a bit stumped. As I pondered however I came across the Faberge pattern. Faberge = Russian, perfect! Plus it was a project that I really was very intent upon actually completing. And being me this involved spinning up my own yarn. I had already completed 3 of the 4 skeins of yarn that I would need. So in January there was a sudden burst of prepping and spinning fiber for the project. By the day of the opening games the final skein of yarn was spun up, although still sitting on my spinning wheels bobbin.
The pattern itself is great and well worth the price. One of the key points she makes is to have you knit up a little sample to test out all aspects of the pattern. The primary reason is to gauge that your yarns have enough contrast to show the beautiful lattice. For me however it was also largely about the beads.
When it comes to knitting I am not a sparkly shiny person. I think most yarns/projects with glitz are tacky and not something that I care to be doing. But the more I thought about this project and its Russian-ness and the idea of Faberge the more I realized that I mu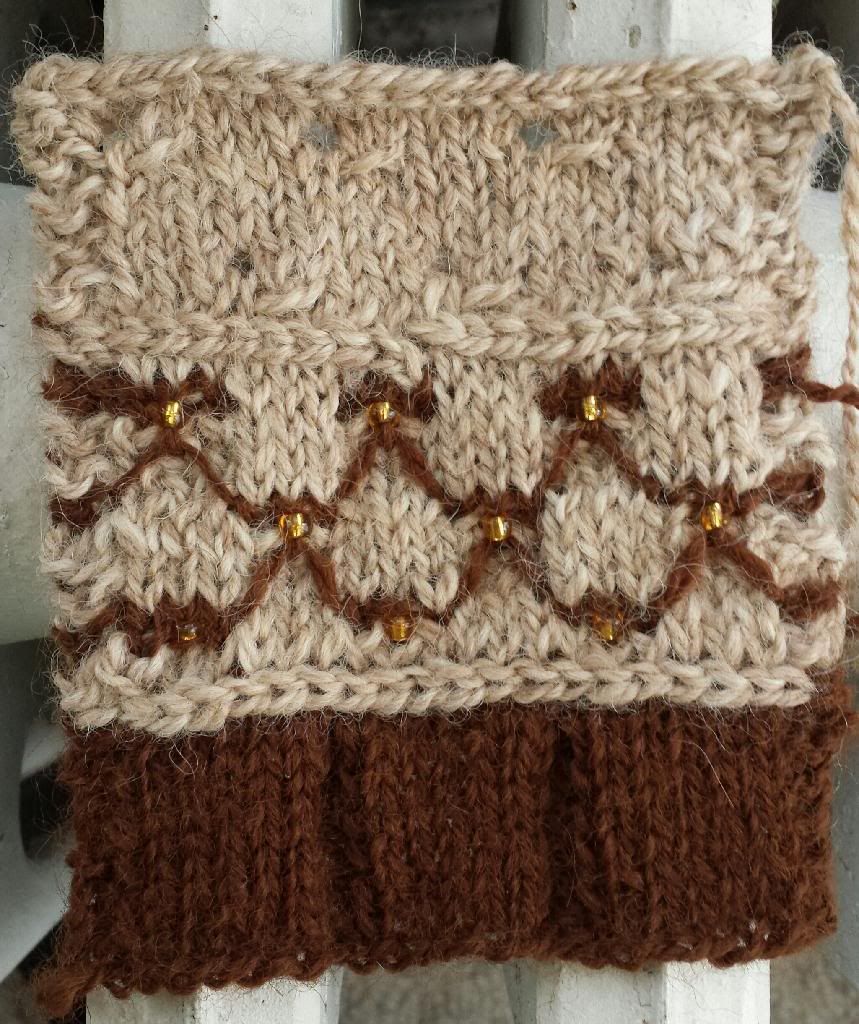 st add the beads!
I purchased a back of goldish/brozey beads to add to the project without being too gaudy. I knit up the gauge and while the beads weren't necessarily my favorite thing ever I still loved the project. Bonus hint to all knitters blocking was key. I don't know that I will ever get over just how much of a difference it can make when you take the time to block out something that is freshly knit.
Ok this recap is getting long winded. I think I'll break it up into a few different parts. So stay tuned for the rest!